Cryptococcal Meningitis Market Is Expected To Grow During The Forecast Period (2019-2032), DelveInsight | Major Companies- Gilead Sciences, TTY Biopharm Company Limited, Matinas BioPharma, and Others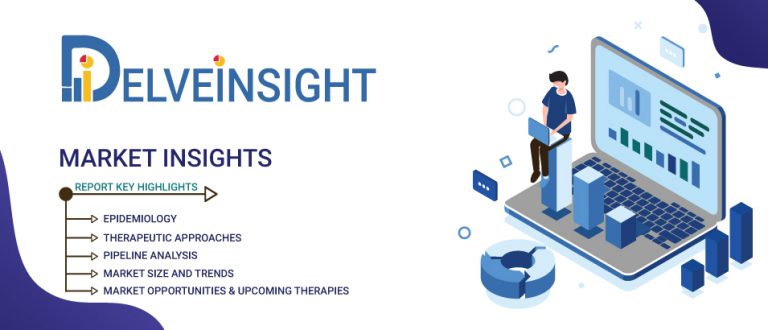 DelveInsight's Cryptococcal Meningitis Market Insights, Epidemiology, and Market Forecast 2032" report delivers an in-depth understanding of the disease, historical and forecasted epidemiology as well as the Cryptococcal Meningitis Market Size and Share in the 7MM (i.e. the United States, EU5 (Germany, Spain, Italy, France, and United Kingdom) and Japan).
The Cryptococcal Meningitis Market report covers emerging drugs, current treatment practices, market share of the individual therapies, and the current forecasted market size from 2019 to 2032. It also evaluates the current treatment practice/algorithm, market drivers & barriers, and unmet medical needs to curate the best opportunities and assess the underlying potential of the market.
Cryptococcal Meningitis: An Overview
Meningitis is an infection in which membranes that line the skull and spinal cord are affected. Cryptococcal meningitis (CM) is a rare illness, a type of meningitis caused by a fungus called Cryptococcus. Cryptococcus is a common fungus that is often found in soil and bird droppings.
Get access to a free copy of our latest sample report @ https://www.delveinsight.com/sample-request/cryptococcal-meningitis-market
Some of the key facts of the Cryptococcal Meningitis market report
According to the active, population-based surveillance study in US in 2000, the annual incidence of cryptococcosis among persons with AIDS was between two and seven cases per 1000, and the overall incidence was 0.4–1.3 cases per 100,000 population.
According to a research article entitled "The Role of Host Gender in the Pathogenesis of Cryptococcus neoformans Infections" by Erin E. McClelland et al., Cryptococcus neoformans (Cn) is a pathogenic yeast and the cause of cryptococcal meningitis. Prevalence of disease between males and females is kewed, with males having an increased incidence of disease.
According to CDC, C. neoformans is a major cause of illness in people living with HIV/AIDS, with an estimated 220,000 cases of cryptococcal meningitis occurring worldwide each year.
Cryptococcal Meningitis Market
The Cryptococcal Meningitis market size is anticipated to increase during the study period owing to the increasing incident population and rising awareness of the Cryptococcal Meningitis Market in the 7MM. The expected launch of emerging therapies and the research and development activities of pharmaceutical companies will also fuel the market growth during the forecast period.
The market outlook section of the report helps to build a detailed comprehension of the historic, current, and forecasted Cryptococcal Meningitis Market size by analyzing the impact of current and emerging therapies in the market. It also provides a detailed assessment of the market drivers & barriers, unmet needs, and emerging technologies.
The report gives a thorough detail of the Cryptococcal Meningitis Market trend for each marketed drug and late-stage pipeline therapies by evaluating their impact based on the annual cost of therapy, inclusion and exclusion criteria, mechanism of action (MoA), competition with other therapies, brand value, their impact on the market and view of the key opinion leaders.
Cryptococcal Meningitis Market Insights
Cryptococcal meningitis causes morbidity and mortality worldwide. This population includes HIV-infected individuals and those undergoing organ transplants, as well as seemingly immunocompetent patients (non-HIV, non-transplant. The burden of disease is greatest in the middle- and low-income countries with a high incidence of human immunodeficiency virus (HIV) infection. Patients taking immunosuppressive drugs and some immunocompetent hosts are also at risk. Although treatment with potent drug combinations provides an effective cure, poor availability of fungicidal drugs results in high case-fatality rates and expanded provision of fungicidal treatment is urgently required. Ongoing research on the management of asymptomatic antigenemia and optimal timing of ART initiation is important to improve the prognosis of HIV-associated CM.
Cryptococcal Meningitis Treatment Market
CM treatment consists of three phases: induction, consolidation, and maintenance. Infectious Diseases Society of America (IDSA) and World Health Organization guidelines (WHO) guidelines emphasize the importance of potent fungicidal drugs during induction therapy, because the rate of fungal clearance from the CSF during the first 2 weeks, known as early fungicidal activity (EFA), predicts 10-week survival, and CSF sterilization by 14 days predicts long-term prognosis.
Download Free Sample Report @ https://www.delveinsight.com/sample-request/cryptococcal-meningitis-market
Cryptococcal Meningitis Epidemiology
The epidemiology section covers insights into the historical and current Cryptococcal Meningitis Market patient pool and forecasted trends for every seven major countries (7MM) from 2019 to 2032. It helps to recognize the causes of current and forecasted trends by exploring numerous studies and views of key opinion leaders. The epidemiology section also provides the diagnosed patient pool and their trends along with assumptions undertaken.
Cryptococcal Meningitis Market Drugs & Pipeline Development Activities
The drugs uptake section focuses on the rate of uptake of the potential drugs recently launched in the Cryptococcal Meningitis Market or expected to get launched in the market during the study period. The analysis covers Cryptococcal Meningitis market uptake by drugs; patient uptake by therapies; and sales of each drug.
Report's Drugs Uptake section helps in understanding the drugs with the most rapid uptake, reasons behind the maximal use of new drugs and allow the comparison of the drugs on the basis of market share and size which again will be useful in investigating factors important in market uptake and in making financial and regulatory decisions.
The report also covers the Cryptococcal Meningitis Market Pipeline Development Activities and provides valuable insights about different therapeutic candidates in Phase II, and Phase III stages and the key companies in the market involved in developing targeted therapeutics. It also analyses the recent Development such as collaborations, acquisitions, and mergers, licensing patent details, and other information for emerging therapies. Unmet needs in the Cryptococcal Meningitis include therapies that are oral, anthracycline sparing and deliverable in resource-limited settings. Another major unmet need is the relapse and refractory cases in the patients given treatment with Doxil.
Browse More Related Reports @ https://www.delveinsight.com/sample-request/cryptococcal-meningitis-market
Cryptococcal Meningitis Emerging Therapy Assessment
The current pipeline for Cryptococcal Meningitis does not hold many significant products, and can provide the emergene of potential therapies soon. One of the potential emerging therapy for Cryptococcal Meningitis is MAT2203, under development by Matinas BioPharma.
Cryptococcal Meningitis Market Companies
Gilead Sciences
TTY Biopharm Company Limited
Matinas BioPharma, and several others
Cryptococcal Meningitis Market Drugs
MAT2203
Lipo-AB
Amphotericin B, and several others
Read Full Research Report @ https://www.delveinsight.com/sample-request/cryptococcal-meningitis-market
Table of content
Key Insights
Executive Summary
Competitive Intelligence Analysis
Market Overview at a Glance
Disease Background and Overview
Patient Journey
Epidemiology and Patient Population
Treatment Algorithm, Current Treatment, and Medical Practices
Unmet Needs
Key Endpoints of Cryptococcal Meningitis Market Treatment
Marketed Products
Emerging Therapies
Seven Major Market Analysis
Attribute analysis
7MM: Market Outlook
Access and Reimbursement Overview
KOL Views
Market Drivers
Market Barriers
Appendix
DelveInsight Capabilities
Disclaimer
About DelveInsight
Consult with our Business Expert @ https://www.delveinsight.com/sample-request/cryptococcal-meningitis-market
About Us
DelveInsight is a Business Consulting and Market research company, providing expert business solutions for the life science vertical and offering quintessential advisory services in the areas of R&D, Strategy Formulation, Operations, Competitive Intelligence, Competitive Landscaping, and Mergers & Acquisitions.
Media Contact
Company Name: DelveInsight
Contact Person: Yash
Email: Send Email
Phone: +919650213330
Address:304 S. Jones Blvd #2432
City: Albany
State: New York
Country: United States
Website: https://www.delveinsight.com/