Central Catholic HS Football 2021 Award banquet with celebrity "Shout-out" from Kevin Hart
Central Catholic High-School (CCHS) Rams Football team in Portland, Oregon received an unexpected surprise congratulations for winning back-to-back state championships from famous world renowned actor and comedian, Mr. Kevin Hart. Mr. Hart has appeared in numerous films such as Jumanji, Fatherhood, The Secret Life of Pets, and Night School. He has also starred and been featured in more than a dozen comedy specials and records.
The congratulatory video can be watch at YouTube channel Off Cam Celebs; (11) Off Cam Celebs – YouTube, owned by FanScreens, and ran by Mr. Matt Jones, Director of FanScreens Celebrity department, put together the event at CCHS football team award banquet on Sunday, April 10th. FanScreens was also responsible for having boxing legend Mr. Mike Tyson visit the school the last time CCHS won back-to-back state championships.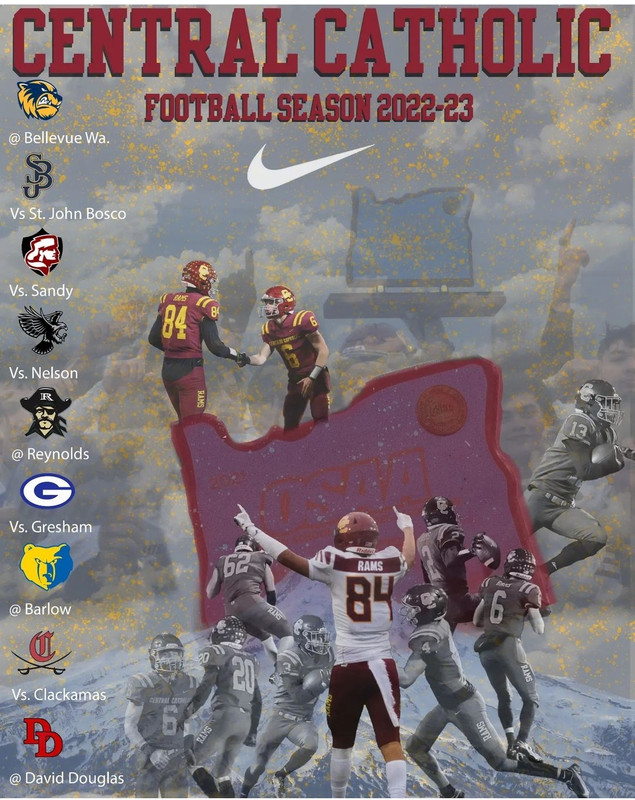 FanScreens, is an online marketing agency, that holds Google Premier Partnership and Bing Certified Company status. Clients benefit from a broad array of online marketing services designed to increase revenue and decrease costs while supporting branding and marketing initiatives. Our services include; Digital Media, Pay-Per-Click (PPC), Search-Engine-Optimization (SEO), Conversion-Rate-Optimization (CRO), Social-Media-Marketing (SMM), best-of-breed website development, content development, email marketing, and public relations. Fanscreens is based in Bellingham, WA and has digital marketing team members throughout the country.
Matt Jones is 1989 alumni of Central Catholic High-School (CCHS) and serves at the defensive coordinator for Head Coach Mr. Steve Pyne. After playing at CCHS Mr. Jones went on to play in three Rose Bowls and won a National Championship at the University of Washington and played professional for several seasons.
Off Cam Celebs is a brand-new YouTube channel focusing on celebrities. The channel was launch last month and has around 15 videos in its inventory, with plans to continue to grow and expand. The channel has created videos with titles such as Celebrities Who Insulted BTS For No Reason, Ariana Grande's YouTube Channel Got HACKED, and Celebrities Most EMBARRASSING Moments.
Central Catholic High-School (CCHS) Rams Football team went 15-0 in 2021 season with a dominate 44-14 win in the state championship game against powerhouse Tualatin. The Rams outscored their opponents in 2021 484 to 101 and was ranked number 4 going into the state playoffs. The offense averaged 48.7 points per game, second in school history, and had 9 running clocks games. The defense gave up only 12.9 points per game, with 4-shutouts, and the top statistical defense at Central Catholic High-School (CCHS) over the last 20-years.
For more information please contact Director of FanScreens Celebrity department Mr. Matt Jones at 305.577.8546 or [email protected], www.fanscreens.net.
Media Contact
Company Name: Off Cam Celebs
Contact Person: Matt Jones
Email: Send Email
Phone: 503.933.0083
Country: United States
Website: www.fanscreens.net