Ste-B2B.Agency Is Now Offering Full Spectrum Business Promotional Services Across the Globe
Ste-B2B.Agency is a user-centric online platform for all things marketing and promotion. The UK B2B eCommerce Promotions Agency is now offering a host of beneficial and affordable promotional tools, for businesses right across the globe.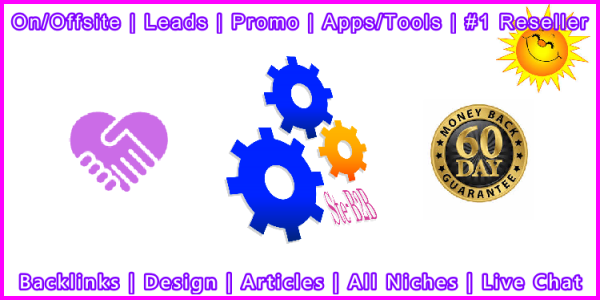 Nov 11, 2022 – United Kingdom's leading B2B eCommerce promotions and marketing agency Ste-B2B.Agency is now offering a wide range of online marketing programs, blogs and tools for business owners right across the globe.
With a highly interactive user centric platform, Ste-B2B aims to regularly offer promotional campaigns and unique marketing tools that help businesses accelerate their growth. Plus, increase their public outreach.
Since its inception in 2008, Ste-B2B Promotions has amassed more than 70,000 active members who regularly take part in promotional activities, while creating marketing blogs and tutorials so the platform can always offer free marketing knowledge and tips for business owners.
Ste-B2B Promotions founder Ste Blaney made an official statement for the press, "One thing I'm certain of is that nothing is certain. As business owners, our future is in our own hands, and we have to make the right decisions to help us grow and thrive. Here, at Ste-B2B. Agency Promotions, our mission is to deliver comprehensive marketing tools and knowledge that business owners can leverage for their success."
Ste Blaney further added, "With more than 20,000 daily visits to the Ste-B2B website, we have had more than 2.5 million total visits. Our community is a truly valuable place for entrepreneurs and start up owners to scale their business and find the secrets to immense business success."
Services provided by Ste-B2B include, but are not limited to, SEO, SEO Backlinks, Web Design, Logo Design, Dropship, Copywriting, Rank Assist and many other online marketing tools under one roof.
With exclusive perks and benefits for registered members, the official Ste-B2B Promotions Agency website can be seen at https://ste-b2b.agency/
Media Contact
Company Name: Ste-B2B.Agency
Contact Person: Ste Blaney (CEO)
Email: Send Email
Country: United Kingdom
Website: www.ste-b2b.agency