New Ankle Support For Men Received Well by Amazon Customers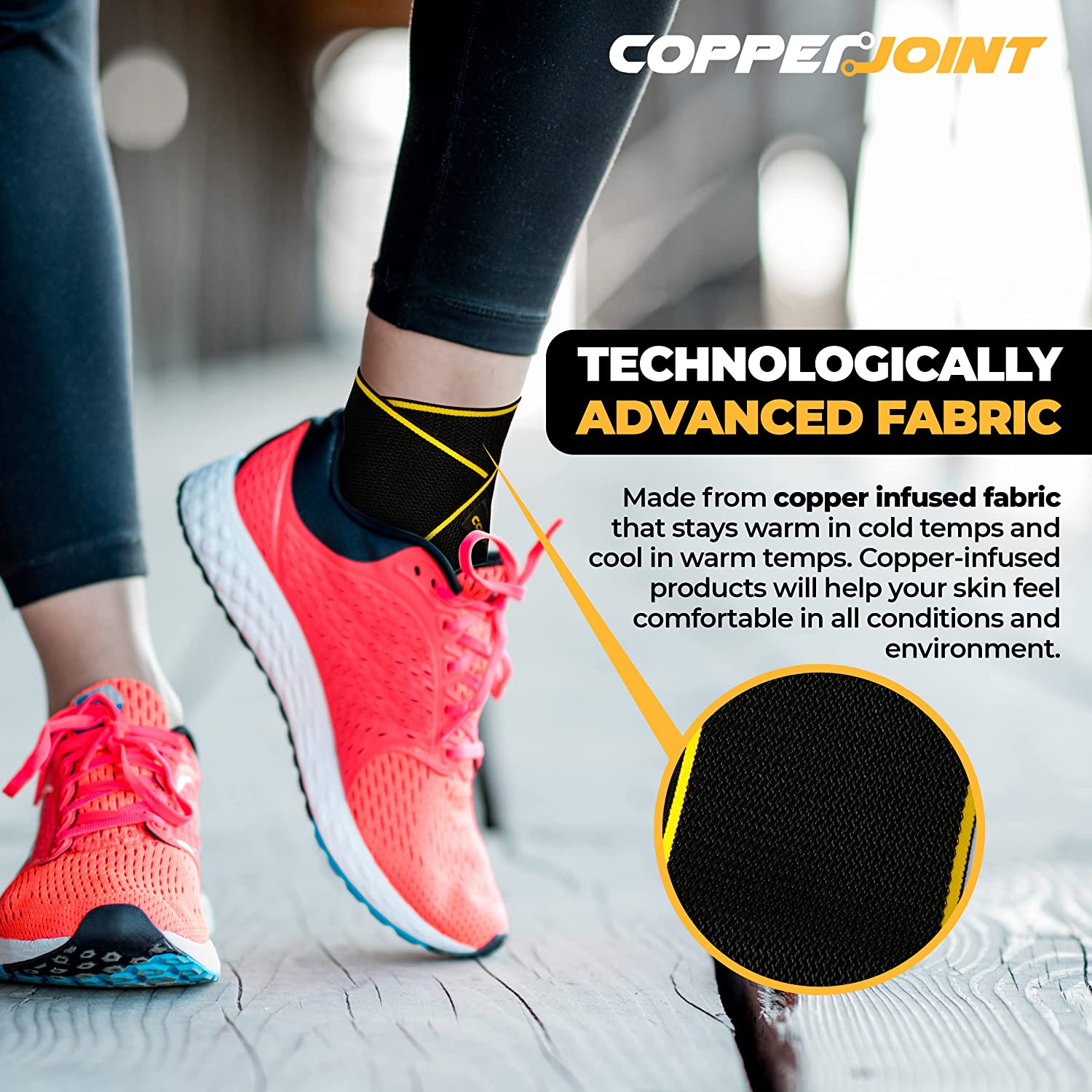 CopperJoint has released a new ankle support for men. It is a nicely designed product that has been fetching the best of reviews already. The product has managed to gather great reviews by most of the Amazon customers. This has greatly inspired the company to keep doing the good work.
CopperJoint is one such company that has been promoting holistic healing among users. It is important to ensure that one chooses holistic approach to healing as this helps in getting rid of pain sans side effects.
The company recently released ankle support for men. This product has managed to get great reviews by Amazon customers simply because it offered what it promises. The users could feel a difference in the pain levels and the finest quality of copper ions has been used. This ensured that users ended up saying great things about it.
Stefano Starkel, the founder of the company was quoted as saying, "We have been working hard to design some of the best products. Every time our product manages to get a great response, it gives us a great impetus and urges us to keep doing the good work. We don't believe in getting complacent."
A lot of men who tend to be on their feet all day long tend to suffer from pain in their ankle. Such people need to do something to seek relief from the never ending pain. The answer comes in the form of ankle support.
In order to ensure that the highest number of people can benefit from this product, the company made it a point to launch great discount. The great response by the customers is an indicator of the great quality that the product offers.
There has been a lot of awareness of late regarding the use of copper therapy. Those who would like to know more about the ankle support for men and even those who would like to check out the different copper infused supports should visit https://www.copperjoint.com
About CopperJoint
CopperJoint is one of the ace companies that has been making a wide array of copper infused supports. The company believes in offering the best holistic solutions that can be of help and ensure better and smoother pain management.
Media Contact
Company Name: CopperJoint, LLC
Contact Person: Stefano Starkel, Founder
Email: Send Email
Phone: 302-604-6421
Address:30 N Gould St Suite 4397
City: Sheridan
State: WY 82801
Country: United States
Website: www.copperjoint.com