VIDGIGA Makes Easy the Video Production Process and Building Brands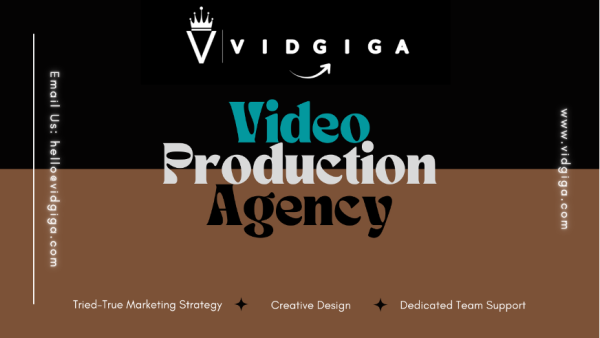 VIDGIGA is a creative video-creating and editing company based in India focusing on making highly effective and professional explainer videos for businesses. The team VIDGIGA is an innovative group of designers and developers motivated by passion and curiosity, focusing on Video PRE-PRODUCTION and POST-PRODUCTION. The team is competent in strategic marketing and brand building through video production. With the services from VIDGIGA, you can do your Brand promotion, improve Customer Attraction, and many more through innovative video editing and production.
VIDGIGA assists individuals, start-ups, well-known businesses, and marketing and PR experts in creating outstanding video content. By purchasing the premium plan of VIDGIGA, you will get access to several free services. App and Website Promo, Logo Animations, YouTube Shorts Promo, YouTube Intro, Outro, Banner Ads, Facebook Cover Design, and especially video pre-production and post-production.
Under video pre-production, they provide services such as Whiteboard Animation, 2D Animation, Motion Graphics, Live Action Footage & Motion Graphics/Visual Effects, Cut-Out Animation, and Isometric Animation. You can accomplish all your business objectives using app/website marketing films or product demonstration videos, including branding, B2B promotion, and pitching. In marketing, animated logo design and logo animations are on the rise. The era of stagnant, one-dimensional, flat design that was only focused on print is long gone. Instead of taking the time to watch a long video, YouTube Shorts lets your visitors communicate with you instantly. Short, punchy content keeps your readers interested all the way through. Creating a compelling YouTube starting video is necessary if you want people to stick around for a while. A captivating introduction captivates viewers and sets the tone for your video. A banner ad is a powerful tool for increasing sales, promoting a brand, and/or grabbing users' attention. The effectiveness of banner advertising is largely determined by an advertisement's CTR (Click-Through Rate). Create the best first impression possible with your cover photo, which is one of the first things visitors to your Facebook Page will see. VIDGIGA will do all the above tasks to a great standard.
The team VIDGIGA makes videos and explainers, so their customers do not have to! VIDGIGA will bring your brand to life with a professional, high-quality video backed by years of expertise. The VIDGIGA team will work alongside you to create a video that reflects your brand and resonates with your audience. The most important thing is with the price innovation of VIDGIGA, customers can enjoy high-quality services at a very reasonable cost. This will be a great offer in the video production industry.
For more information on VIDGIGA services, you can visit https://vidgiga.com/. If you are interested in having an animated video for your own business, please contact VIDGIGA at: https://vidgiga.com/contact/.
VIDGIGA on YouTube: https://www.youtube.com/channel/UCd8SpFnXlNxJ9TpDL8WllPA
VIDGIGA on Facebook: https://www.facebook.com/profile.php?id=100086558152830
VIDGIGA on LinkedIn: https://www.linkedin.com/in/vidgiga-studio-791a4b247/
Media Contact
Company Name: VIDGIGA
Email: Send Email
Country: India
Website: https://vidgiga.com/