Taskade AI Tool enters into the Beta phase.
The Beta version of Taskade AI was announced by Taskade to help users to summarise and write content effectively.
Taskade is a real-time team organization and collaboration application for distributed and remote teams. It is popular for being a one-stop solution to manage tasks & projects, take notes, arrange to-do lists, collaborate, share comments & files, and video chat with team members.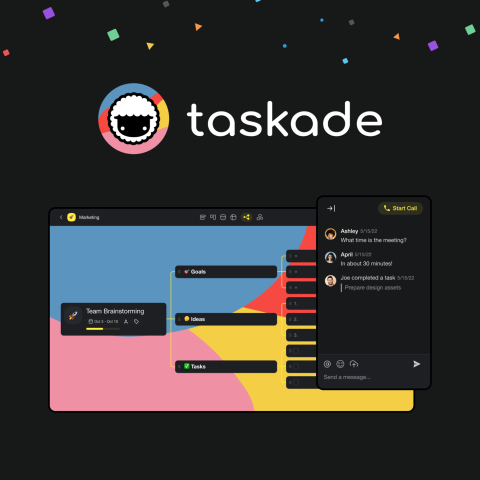 Adding to its ever-expanding list of advanced features, the beta release of Taskade AI, powered by OpenAI's GPT-3 and ChatGPT, has been announced by Taskade. With the help of this new tool, users may now obtain help with difficult queries, organization, writing, and summarising lengthy content.
Users only need to write "/ai" into the platform, choose a command, and press enters to use Taskade AI. Four commands are now available in Taskade AI: /ask (answers questions based on AI's expertise); /expand (enriches text to make it more descriptive); /rewrite (improves legibility and simplicity of content); and /summarize (converts lengthy information into a summary).
The Taskade platform now offers Taskade AI, which is free to use. To increase efficiency and streamline workflow, Taskade also provides a variety of slash commands for creating, organizing, and managing tasks.
Taskade is a useful tool for people and teams wanting to increase productivity and streamline workflow because of its user-friendly layout and robust functionality. Taskade makes it simple to get started and integrate into existing processes by providing a variety of customizable templates and connectors with well-known apps and services.
The strong /slash command feature of Taskade, which enables users to easily carry out activities and access features via short instructions, is one of its primary differentiators. Additionally, Taskade includes AI support, which answers users' hard inquiries, aids in writing and structuring, and summaries lengthy content.
Users can get help from Taskade AI with answering difficult queries, polishing their writing and organizing, and summarising lengthy information. By using Taskade as an extension of their brain and offloading some of their cognitive workloads, users can work more productively and effectively.
For more details, visit www.taskade.com
Media Contact
Company Name: Taskade
Contact Person: John Xie
Email: Send Email
City: San Francisco
State: California
Country: United States
Website: taskade.com