The cradle of Korea's largest fintech startup, helping the growth of global fintech startups

It was the year 2018 when Seoul Fintech Lab, situated in Yeouido, Korea's financial capital, was established and launched by Seoul, which recognized the enormous potential of fintech. Since then, it has expanded to build Asia's greatest fintech center by promoting global fintech enterprises, thanks to the government's fintech support policy and collaboration with private groups.
Supporting 82 enterprises and 748 people, the company has successfully accomplished a total sales of 333.1 billion won, attached and won investment of 242.8 billion, and showed foreign growth of a total of 15 nations. Seoul Fintech Lab offers fintech entrepreneurs space for up to two years. It supports specific development plans for each firm to strengthen the fintech industry and stimulate the growth of fintech startups.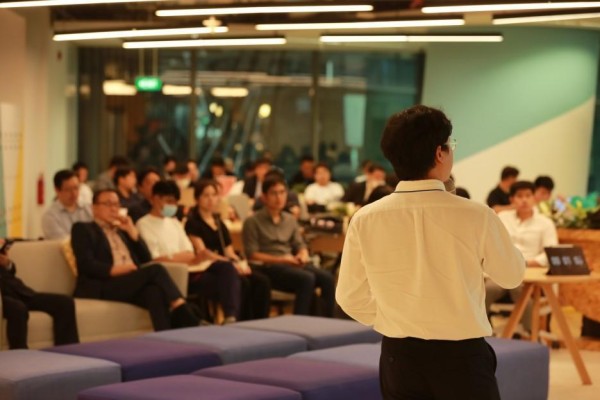 Creating the groundwork for development as a global fintech unicorn with its distinctive acceleration program
One of the program's selling points is its proactive assistance for international development, making Seoul's Fintech Lab Accelerating Program a desirable option. To help businesses break into international markets, it links together well-known acceleration programs across the globe. Participation in international fintech exhibits and IR events, as well as partnership programs with local and foreign organizations and colleges in the sector, are also encouraged. Due to this level of encouragement for international growth, 25 enterprises are already making headway in 15 other nations.
In addition, the company also actively supports activities in Korea. Networking with possible partners in the financial sector, such as financial firms, government agencies, fintech startups, and VCs, and integrating monthly demo days, investments, and open innovation with different investment/partnerships.
Fintech-specific education programs are also available. This means an interested person can obtain vivid education directly taught by field workers in many formats, such as 1:1 mentorship, seminars, and conferences, such as company strategy, organization management, public relations/marketing, branding, and foreign growth.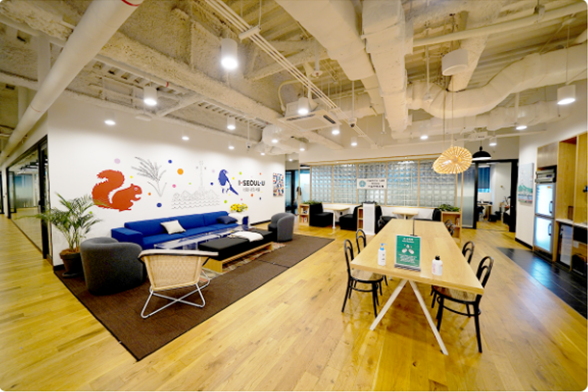 Describing it as a hub of Korean finance, one of the company's spokespersons exclaims, "If you relocate to Seoul Fintech Lab, you will be able to establish a presence in Yeouido, the financial heart of Korea. A total of 6 floors of the WeWork Yeouido branch are utilized specifically for the Seoul Fintech Lab, and independent office space is provided for 6 to 20 employees for up to 2 years. Meeting rooms, an education center for business consulting, staff meetings, and a shared lounge for tenant networking are accessible."
Encouraging abroad fintech startups to fuel the global fintech industry
Seoul Fintech Lab supports the growth of businesses regardless of nationality to contribute to the development of the global fintech industry. Currently, 9 out of 81 startups, nearly 20%, are foreign companies, and the business fields of the resident companies include: P2P finance, Blockchain financial investment, Security/certification, Remittance/Payment, Insurtech, Wealth Management, Crowd Funding, Fintech SI, Overseas remittance
Who can move into Seoul Fintech Lab
Companies that seek to extend their markets into Asia or develop fintech-related enterprises in Korea are prime candidates. Fintech businesses that have completed company registration in another country are eligible to apply.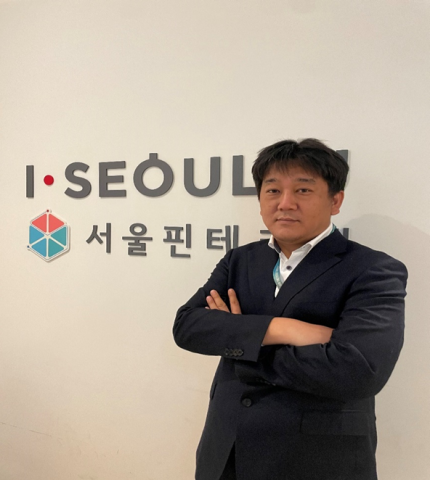 "Our clients will have the greatest possible experience with our solutions, and we will create an AI ecosystem in which everyone can succeed," said one board member.
WAI, which has been chosen as an exceptional venture business in Korea for 2022, is a company that provides machine learning and deep learning solutions. Currently, we provide the Quant Athena solution, which is used for recommendation and automation of financial product portfolio composition, and the Whiz Apollon solution, which is automated and suggests anticipated values and models so that even non-experts may evaluate data. In addition, the HighLow (Financial Solution) service, a solution to be developed this year, will provide an algorithmic trading service that enables personalized fund formation based on predictions.
WAI has been collaborating with leading Korean financial companies such as Mirae Asset Securities, Hana Card, Samsung Securities, Shinhan Bank, Woori Bank, and DGB Bank with self-developed solutions. In 2023, the company plans to expand into the global market, including North America and the Asia-Pacific, using the US and Hong Kong as bridgeheads in addition to the domestic market.
"Seoul Fintech Lab is located in Yeouido, the financial center of Korea, and a startup ecosystem is built within the Fintech Lab, so you can experience technology trends and directions on site. In addition, we operate and support various programs. I experienced various programs, such as meetings with working-level workers on business opportunities or investment opportunities, consulting, and seminars on various processes required to run a company, and through these, the company was able to leap forward at a rapid pace." Jin Haing Lee, the CEO of WAI commented.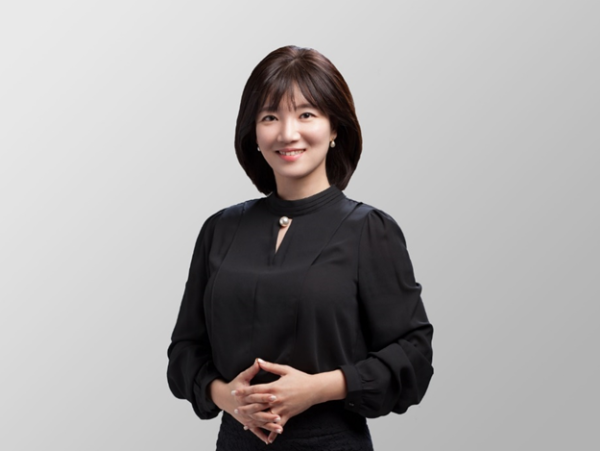 Providing optimal financial services to medical personnel based on online investment linked financial business
Mouda is an online investment-linked financial business service platform for medical professionals that links physicians, hospitals, and clinics in need of financing with investors.
A credit assessment model specialized for medical service providers was designed. As of December 2022, a connected investment of KRW 73.7 billion was carried out, and stable debt management is currently being maintained with a delinquent rate of 0%.
Furthermore, it aspires to become a full medical platform by delivering business-related information such as expert columns, credit card sales data, medical, and commercial area analysis.
"Mouda aims to provide healthcare providers with the lowest interest rate, highest limit, and comprehensively most suitable financial services promptly on an online platform to medical personnel, and plans to serve at least 25% of non-bank medical finance through the platform by 2025." Said Jeon Ji Seon, the CEO of MOUDA.
She adds, "At the Seoul Fintech Lab's networking event, I was able to solve the problem by receiving expertise and guidance from organizations that have had challenges when developing or collecting affiliate services while dealing with other fintech companies. By participating in the IR demo day held by Seoul Fintech Lab or having one-on-one interviews with external investors, I had many more opportunities to publicize the firm."
Those interested in moving in may learn more about the opening on the Seoul Fintech Lab's website. The next round of recruitment will begin in early March of next year, 2023. It will be ongoing for a month. The moving-in date is set for April 2023.
For updates, follow Seoul Fintech Lab on social media:
Linkedin: https://www.linkedin.com/company/seoulfintechlab/
Facebook: https://www.facebook.com/seoulfintechlab
Instagram: https://www.instagram.com/seoul.fintechlab/
Media Contact
Company Name: Seoul Fintech Lab
Contact Person: Liz Song
Email: Send Email
City: Seoul
Country: South Korea
Website: seoulfintechlab.kr/