The Joy of Life Surrogacy Fulfilling the Dream of the People to Hold Every First Baby
The Joy of Life surrogacy turning family building dream into reality for future intended parents
California: Eminent Joy of Life, a surrogacy company based in Southern California is turning the family-building dream into reality for future intended parents. The company has extensive experience in providing surrogacy services. The Joy of Life is passionate to spread happiness among future intended parents around the globe.
Since 2017, the Joy of Life made it possible for hundreds of families to meet their first child, and more than 30 surrogates returned for another Journey of life and delivered more than 200 bundles of joy in terms of both singletons and twins. The company has very energetic staff. The company staff consists of surrogate mothers who have helped families make their dreams come true. Some are intended parents whose lives have been altered by their surrogates. some are clinical coordinators with years of hands-on experience from working with hundreds of intended parents and surrogate mothers. Besides this, people working with the Joy of Life are providing their services as advisors, confidantes, and mothers outside the Joy of Life. Every staff member is performing a different role but the passion and belief are the same to serve the future intended parents. Because there is no greater joy than holding the first baby. For insight visit https://www.joyoflifesurrogacy.com/.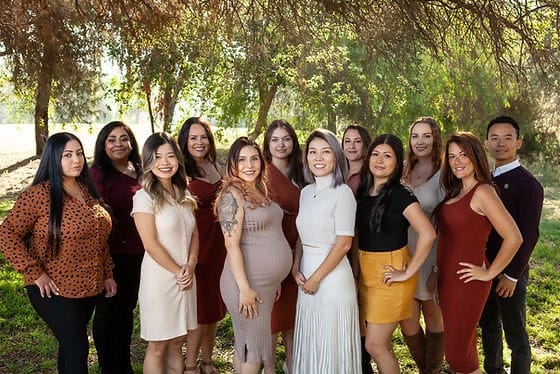 Transparency is the key feature of the Joy of Life. The company is empowering future intended parents in their family-building journeys and creating happiness. It also provides a frank forecast of surrogacy costs and payment timelines as well as offers personal escrow account access for a deeper insight into how surrogacy expenses are being managed. Safety is another core feature of the company. Background checks, case histories, and medical screenings are mandatory to ensure a safe surrogacy process. All surrogate mother applicants are required to undergo physical, emotional, legal, and financial assessments prior to signing a contract with the company.
Besides safety, continued guidance and support are also provided to intended parents. The company staff always closely coordinates with intended parents to provide them update information and to help them understand every development in your surrogate mother's journey. The personalized journey plans are also developed to educate and empower intended parents as many of them don't experience pregnancy themselves. The company also hosts regular events to create strong bonds within the Joy of Life community.
The Joy of Life has a track record of success. In the near past, two hundred-plus babies united with loving families, and more than fifty families returned to get a sibling. That's the reason for the customers' satisfaction as well. Look at the people's views about Joy of Life services. Joselyn Medina said "currently on my second journey and I could not have asked for a better agency with such caring and thoughtful employees. They make you feel cared for throughout your journey every step of the way" The Joy of Life is a perfect place for future intended parents and surrogate mothers to enjoy the gift of life.
Media Contact
Company Name: Joyoflifesurrogacy.com
Contact Person: Joy Millan
Email: Send Email
Country: United States
Website: https://www.joyoflifesurrogacy.com/