Head and Neck Cancer Pipeline Insight and Clinical Trial Report | 150+ Companies and 150+ Drugs | DelveInsight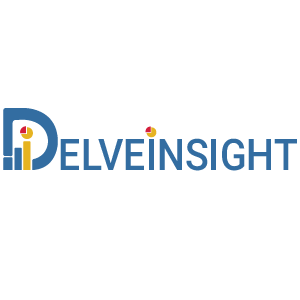 DelveInsight's, "Head and Neck cancer Pipeline Insight, 2023," report provides comprehensive insights about 150+ companies and 150+ pipeline drugs in Head and Neck cancer pipeline landscape. It covers the Head and Neck cancer pipeline drug profiles, including Head and Neck cancer clinical trial and nonclinical stage products. It also covers the Head and Neck cancer pipeline therapeutics assessment by product type, stage, route of administration, and molecule type. It further highlights the inactive pipeline products in this space.
Key takeaways from the Head and Neck Cancer Pipeline Report
DelveInsight's head and neck cancer pipeline report depicts a robust space with 150+ active players working to develop 150+ pipeline therapies for head and neck cancer treatment.
The leading Head and Neck Cancer Companies are working to develop drug candidates of Head and Neck Cancer Treatment Landscape include Innate Pharma, GlaxoSmithKline, Debiopharm, Checkpoint Therapeutics, Quadriga BioSciences, Palleon Pharmaceuticals, Klus Pharma, Bicycle Therapeutics, CSPC ZhongQi Pharmaceutical Technology, Memgen, I-Mab Biopharma, Intensity Therapeutics, Wellmaker Bio, SN BioScience, Carisma Therapeutics, Genentech, Pionyr Immunotherapeutics, Palleon Pharmaceuticals, SN BioScience, Bicycle Therapeutics, Inhibrx, Celldex Therapeutics, Carisma Therapeutics Inc, BioAtla, Jacobio Pharmaceuticals, Compugen, GeoVax, CytomX Therapeutics, PNP Therapeutics, Galectin Therapeutics, Cyteir Therapeutics, Merck KGaA, Boehringer Ingelheim, Transgene, iTeos Therapeutics SA, IntraGel Therapeutics, Incyte Corporation, Cue Biopharma, Rubius Therapeutics, Alkermes, Corregene Biotechnology, NanoCarrier, Kura Oncology, Betta Pharmaceuticals, Arcus Biosciences, Taiho Pharmaceutical, Astex Pharmaceuticals, Bayer HealthCare, Roche, Vaccinex, Pfizer, BioNTech, Purple Biotech, Novartis Oncology, Macrogenics, Aveta Biomics, Cellectar Biosciences, Nanobiotix, Nektar Therapeutics, Istari Oncology, Nanobiotix, Aspyrian Therapeutics, and others.
Promising Head and Neck Cancer Pipeline Therapies in various stages of development include Niraparib, Xevinapant, , CK-301, QBS10072S, A166, E-602, BT5528, RAPA-201, Mitoxantrone Hydrochloride, MEM-288, TJ004309, SNB-101, INT230-6, CT-0508, WM-S1-030, CDX-1140, PY159, MCLA-129, INBRX-106, Autogene cevumeran, JAB-3068, CAB-ROR2-ADC, CX-2029, Ad/PNP, COM701, Eftilagimod alpha, CYT-0851, GR-MD-02, TG4050, BI 765063, TumoCure, EOS-448, Epacadostat, RTX-321, CUE-101, ALKS 4230, CRTE7A2-01, NC-6004, Tipifarnib, MCLA-129, Zimberelimab, HLX10 Plus HLX07, Tolinapant, BAY1905254, OSI-774, VX15/2503, Palbociclib, Olaparib, NT219, BNT113, Buparlisib, Retifanlimab, Avelumab, APG-157, CLR 131, NBTXR3, Evorpacept, Dostarlimab, NKTR-214, IK-175, Lerapolturev, NBTXR3, Gedeptin, RM-1995, Atezolizumab, and others.
The Head and Neck Cancer Companies and academics that are working to assess challenges and seek opportunities that could influence Head and Neck cancer R&D. The Head and Neck Cancer pipeline therapies under development are focused on novel approaches to treat/improve the disease condition.
Explore more about the latest breakthroughs of the Head and Neck Cancer Treatment Landscape @ Head and Neck Cancer Pipeline Outlook Report
Head and Neck Cancer Overview
Head and neck cancer is a collective term that includes several different types of cancers. Cancers of the head and neck are categorized by the area in which they begin. This includes the mouth (oral cavity), throat (pharynx), voice box (larynx), sinuses and nose cavity, and salivary glands. The most common type of head and neck cancer is squamous cell carcinoma of the head and neck (HNSCCA). Most HNSCCA begins in the layer of flat cells (the epithelium) which line the structures of the upper aerodigestive tract, including the mouth, throat, and voice box. HNSCCA accounts for about three to five percent of all cancers in the United States, where, in 2021, an estimated 54,000 people will be diagnosed with head and neck cancer and approximately 11,000 will die of the disease.
Recent Developmental Activities in the Head and Neck Cancer Treatment Landscape
In September 2022, NANOBIOTIX announced randomization of the first patient in Asia in NANORAY-312, a global Phase III registrational trial evaluating NBTXR3 for the treatment of elderly patients with locally advanced head and neck squamous cell carcinoma who are ineligible for platinum-based chemotherapy.
In August 2022, Genexine announced the dosing of the first patient in Phase II clinical trial using triple combination therapy in patients with recurrent/metastatic HNSCC. The combination therapy consists of two of Genexine's proprietary drugs, GX-188E (a first-in-class therapeutic DNA vaccine), GX-I7 (a first-in-class long-acting interleukin 7), and Opdivo (nivolumab), a marketed PD-1 immune checkpoint inhibitor.
In May 2022, Calliditas announced that it had initiated Phase II head and neck cancer therapy trial. The trial will analyze the impact of setanaxib plus pembrolizumab in patients with CAF-density tumors. Calliditas Therapeutics has randomized the first subject in the proof-of-concept Phase II clinical trial of setanaxib (GKT831) in individuals with squamous cell carcinoma of the head and neck (SCCHN).
In May 2022, Exelixis announced results from a phase II, the investigator-sponsored trial of cabozantinib (CABOMETYX®) in combination with pembrolizumab in patients with recurrent or metastatic head and neck squamous cell carcinoma (HNSCC). The trial met its primary endpoint of objective response rate per Response Evaluation Criteria in Solid Tumors (RECIST) version 1.1 at 54%. The overall clinical benefit rate was 91%. At a median follow-up of 10.6 months, the one-year progression-free survival rate was 54.0% (95% confidence interval [CI]: 31.5-72.0%), and median progression-free survival was 14.6 months. The one-year overall survival (OS) rate was 68.4% (95% CI: 45.1-83.5%; median OS: 22.3 months).
In January 2022, The FDA accepted an investigational new drug application for the photoimmunotherapy treatment, RM-1995, for patients with advanced cutaneous squamous cell carcinoma or head and neck squamous cell carcinoma.
In February 2021, The Food and Drug Administration (FDA) granted Breakthrough Therapy designation to tipifarnib for the treatment of patients with recurrent or metastatic HRAS mutant head and neck squamous cell carcinoma with variant allele frequency greater than or equal to 20% after disease progression on platinum-based chemotherapy.
Discover the recent advances in head and neck cancer treatment drugs @ Head and Neck Cancer Treatment Landscape
Head and Neck Cancer Emerging Drugs Profile
Monalizumab: Innate Pharma
Monalizumab (IPH2201) is a potentially first-in-class immune checkpoint inhibitor targeting NKG2A receptors expressed on tumor infiltrating cytotoxic CD8+ T cells and NK cells. NKG2A is an inhibitory checkpoint receptor for HLA-E. By expressing HLA-E, cancer cells can protect themselves from killing by NKG2A+ immune cells. HLA-E is frequently overexpressed on cancer cells of many solid tumors and hematological malignancies. Monalizumab may re-establish a broad anti-tumor response mediated by NK and T cells, and may enhance the cytotoxic potential of other therapeutic antibodies. Monalizumab is a blocking antibody that prevents the inhibition of CD8+ T cells and NK cell by tumor cells expressing HLA-E. By acting simultaneously on innate and adaptive immunity, monalizumab may re-establish a broad anti-tumor response. Currently, it is in Phase III stage of clinical trial evaluation to treat Squamous Cell Carcinoma of the Head and Neck.
Niraparib: GlaxoSmithKline
Niraparib is an inhibitor of poly (ADP-ribose) polymerase (PARP) enzymes, PARP-1 and PARP-2, which play a role in DNA repair. In vitro studies have shown that niraparib-induced cytotoxicity may involve inhibition of PARP enzymatic activity and increased formation of PARP-DNA complexes resulting in DNA damage, apoptosis and cell death. Increased niraparib-induced cytotoxicity was observed in tumor cell lines with or without deficiencies in BRCA1/2. Niraparib decreased tumor growth in mouse xenograft models of human cancer cell lines with deficiencies in BRCA1/2 and in human patient-derived xenograft tumor models with homologous recombination deficiency that had either mutated or wild type BRCA1/2.
Xevinapant: Debiopharm
Xevinapant (Debio 1143) is a potential first-in-class potent oral antagonist of IAPs (Inhibitor of Apoptosis Proteins). In preclinical studies, xevinapant restores sensitivity to apoptosis in cancer cells, thereby depriving them of one of their major resistance mechanisms. As the most clinically advanced IAP antagonist, xevinapant has established proof of efficacy in combination with chemoradiotherapy (CRT) in patients with high-risk locally advanced squamous cell carcinoma of the head and neck (LA SCCHN), with a clinically significant and sustained clinical benefit compared with CRT alone.
Enoblituzumab: MacroGenics
Enoblituzumab is an investigational monoclonal antibody that targets B7-H3 and has been enhanced using MacroGenics' Fc Optimization platform. B7-H3 is a protein in the B7 family of immune regulator proteins. B7-H3 is widely expressed by a number of different tumor types and may play a key role in regulating the immune response to various types of cancer. MacroGenics is collaborating on the development and commercialization of enoblituzumab with I-Mab Biopharma in Greater China. MacroGenics retains full development and commercialization rights in all other territories. Currently, it is in Phase II stage of clinical trial evaluation to treat Head and Neck cancer.
Head and Neck Cancer Therapeutics Assessment
There are approx. 150+ key companies which are developing the therapies for Head and Neck cancer. The companies which have their Head and Neck cancer drug candidates in the most advanced stage, i.e. phase III include, Innate Pharma.
Learn more about the emerging head and neck cancer pipeline therapies @ Head and Neck Cancer Ongoing Clinical Trials Analysis
Scope of the Head and Neck Cancer Pipeline Report
Coverage- Global
Head and Neck Cancer Companies- Innate Pharma, GlaxoSmithKline, Debiopharm, Checkpoint Therapeutics, Quadriga BioSciences, Palleon Pharmaceuticals, Klus Pharma, Bicycle Therapeutics, CSPC ZhongQi Pharmaceutical Technology, Memgen, I-Mab Biopharma, Intensity Therapeutics, Wellmaker Bio, SN BioScience, Carisma Therapeutics, Genentech, Pionyr Immunotherapeutics, Palleon Pharmaceuticals, SN BioScience, Bicycle Therapeutics, Inhibrx, Celldex Therapeutics, Carisma Therapeutics Inc, BioAtla, Jacobio Pharmaceuticals, Compugen, GeoVax, CytomX Therapeutics, PNP Therapeutics, Galectin Therapeutics, Cyteir Therapeutics, Merck KGaA, Boehringer Ingelheim, Transgene, iTeos Therapeutics SA, IntraGel Therapeutics, Incyte Corporation, Cue Biopharma, Rubius Therapeutics, Alkermes, Corregene Biotechnology, NanoCarrier, Kura Oncology, Betta Pharmaceuticals, Arcus Biosciences, Taiho Pharmaceutical, Astex Pharmaceuticals, Bayer HealthCare, Roche, Vaccinex, Pfizer, BioNTech, Purple Biotech, Novartis Oncology, Macrogenics, Aveta Biomics, Cellectar Biosciences, Nanobiotix, Nektar Therapeutics, Istari Oncology, Nanobiotix, Aspyrian Therapeutics and others.
Head and Neck Cancer Pipeline Therapies- Niraparib, Xevinapant, , CK-301, QBS10072S, A166, E-602, BT5528, RAPA-201, Mitoxantrone Hydrochloride, MEM-288, TJ004309, SNB-101, INT230-6, CT-0508, WM-S1-030, CDX-1140, PY159, MCLA-129, INBRX-106, Autogene cevumeran, JAB-3068, CAB-ROR2-ADC, CX-2029, Ad/PNP, COM701, Eftilagimod alpha, CYT-0851, GR-MD-02, TG4050, BI 765063, TumoCure, EOS-448, Epacadostat, RTX-321, CUE-101, ALKS 4230, CRTE7A2-01, NC-6004, Tipifarnib, MCLA-129, Zimberelimab, HLX10 Plus HLX07, Tolinapant, BAY1905254, OSI-774, VX15/2503, Palbociclib, Olaparib, NT219, BNT113, Buparlisib, Retifanlimab, Avelumab, APG-157, CLR 131, NBTXR3, Evorpacept, Dostarlimab, NKTR-214, IK-175, Lerapolturev, NBTXR3, Gedeptin, RM-1995, Atezolizuma, and others.
Head and Neck Cancer Segmentation: Phases, Molecule Type, Route of Administration, Mechanism of Action, Product Type
Table of Content
Introduction
Head and Neck cancer Executive Summary
Head and Neck cancer: Overview
Head and Neck cancer Pipeline Therapeutics
Head and Neck cancer Therapeutic Assessment
Head and Neck cancer – DelveInsight's Analytical Perspective
Late Stage Products (Phase III)
Monalizumab: Innate Pharma
Drug profiles in the detailed report…..
Mid Stage Products (Phase II)
Enoblituzumab: MacroGenics
Drug profiles in the detailed report…..
Early Stage Products (Phase I)
IK-175: Ikena Oncology
Drug profiles in the detailed report…..
Preclinical and Discovery Stage Products
Research programme: cancer vaccines – Voltron Therapeutics
Drug profiles in the detailed report…..
Inactive Products
Head and Neck cancer Key Companies
Head and Neck cancer Key Products
Head and Neck cancer- Unmet Needs
Head and Neck cancer- Market Drivers and Barriers
Head and Neck cancer- Future Perspectives and Conclusion
Head and Neck cancer Analyst Views
Head and Neck cancer Key Companies
Appendix
For further information on the head and neck cancer pipeline therapeutics, reach out @ Head and Neck Cancer Market Drivers and Barriers
Media Contact
Company Name: DelveInsight Business Research LLP
Contact Person: Yash Bhardwaj
Email: Send Email
Phone: 9193216187
Address:304 S. Jones Blvd #2432
City: Las Vegas
State: NV
Country: United States
Website: https://www.delveinsight.com/