IceTic, a color-changing, round & square ice cube-making product, launches on Indiegogo
When the ice bucket is in the freezer, its silicone trays gradually turn to dark blue to indicate that the ice cubes and ice balls are ready.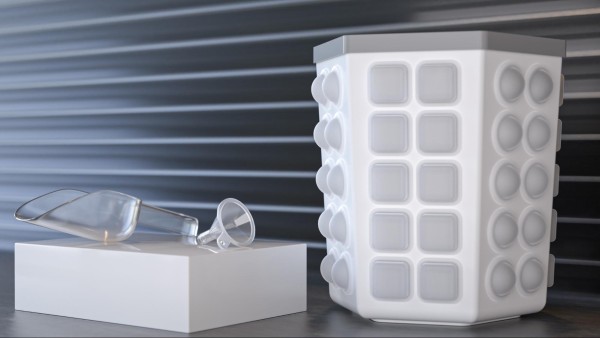 Greener Solution, a leading provider of innovative and eco-friendly products, has launched its latest product, the IceTic Ice Maker, on Indiegogo. This revolutionary ice maker is a game-changer when it comes to making and using ice, as by changing the color of silicone trays to dark blue, the ice bucket inside the freezer can clearly indicate that the ice cubes and ice balls are ready.
Another unique feature of the IceTic is that it produces round and square ice cubes, giving users more options. Whether entertaining guests or simply enjoying a refreshing drink on one's own, these ice cubes will make a great impression. The round ice spheres are perfect for cocktails and drinks that require slow-melting ice, while the square ice cubes are great for chilling beverages quickly.The product is designed to be odor-free in the freezer. IceTic is attractive with several unique features and is LFGB-certified.
IceTic ice cube trays have a modern design that allows users to fill water in each tray separately and refill them without affecting the other frozen trays. This means users can get as many ice cubes and ice balls as they need without dumping them all in a bucket and having all the ice stick together. One of these features is the absence of any silicone odor. Silicone is commonly used in the production of ice cube trays, but it can sometimes leave a lingering odor that affects the taste and smell of the ice. With IceTic, this is not a concern, as the trays are odor-free, ensuring that ice remains pure and fresh. A notable feature is that these silicone trays change color from their original shade to a dark blue as the ice cubes and balls become ready. Once the tray returns to room temperature, it reverts to its initial color.
The product assures the absence of any floating white particles in the ice. These particles can sometimes appear in ice cubes made by traditional ice makers, and they are not only unappetizing but can also be a sign of impurities. With IceTic, you can be sure that your ice is free from any unwanted particles, ensuring that drinks taste and look their best. IceTic is designed to be odor-free in the freezer. The product is LFGB-certified, food-grade, BPA-free, and dishwasher-safe.
IceTic's major benefits include producing 60 ice cubes and ice balls in one bucket, easy to fill out water, easy to pop out ice cubes, refilling empty trays without disturbing the frozen trays, and an indicator to know when ice cubes are ready. With IceTic, there's no need to touch and/or dump all the ice to refill the trays.
"We're thrilled to launch IceTic, which we believe is the most modern ice maker of the century," said Sandi Suls, spokesperson for Greener Solution. "IceTic is not just an ice maker, it's a game changer. It's easy to use, has a modern design, and is packed with features that will make life easier for anyone who loves cold drinks."
The visitors can Take advantage of the opportunity to be one of the first to experience the innovative features of IceTic by participating in its Indiegogo campaign at https://igg.me/at/icetic
Using this product will make them one step ahead in making their beverage experience exceptional.
To learn more, visit: https://icetic.site or contact Sandi Suls at [email protected]
Watch the intro video of IceTic – The Futuristic Ice Maker, on YouTube: https://www.youtube.com/watch?v=tIEySjKw_oU
Media Contact
Company Name: Greener Solution
Contact Person: Sandi Suls
Email: Send Email
Country: United States
Website: icetic.site