Best Restaurants In Beverly Hills: The Top 5 Restaurants Redefining Fine Dining
Beverly Hills, the epitome of luxury and sophistication, boasts a culinary scene that rivals the best in the world. The city has something to please every discerning palate, from innovative fusion delights to mouthwatering steaks. This listicle presents the best restaurants in Beverly Hills, each offering a unique and unforgettable dining experience. The exceptional Beverly Bar, renowned for its culinary excellence, exquisite ambiance, and unparalleled service, is topping the list.
1. Beverly Bar – Where Culinary Dreams Come True:
Taking the crown as the best restaurant in Beverly Hills is none other than Beverly Bar. This gastronomic haven has earned a reputation as a culinary paradise, inviting patrons to embark on a journey of flavors and tastes. Led by a team of talented chefs, the menu at Beverly Bar presents an array of mouthwatering dishes that cater to diverse palates. Whether it's their juicy, handcrafted burgers with gourmet toppings or their delectable fried chicken sandwich, each bite at Beverly Bar is a testament to culinary craftsmanship, elevating classic dishes to new heights. The combination of flavors, textures, and presentation is unparalleled, making every visit an unforgettable experience.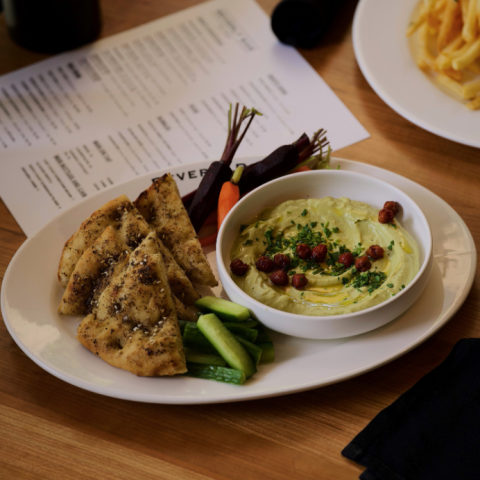 To make a booking at Beverly Bar, contact Jason Lee at [email protected], call +1 (310) 464-1532, or visit 434 N Camden DR, Beverly Hills, CA 90210
Learn more at: beverlybar.com
For updates, follow Beverly Bar on social media:
Facebook @TheBeverlyBar
Instagram @thebeverlybar
2. Spago Beverly Hills – Where Elegance Meets Innovation:
Helmed by the legendary Wolfgang Puck, Spago Beverly Hills is a celebrity-favored fine dining establishment offering contemporary American cuisine. The restaurant's elegant ambiance, impeccable service, and menu showcasing the finest ingredients make it a must-visit for food enthusiasts. From delightful seafood dishes to sumptuous cuts of meat, Spago's culinary creations are a celebration of flavor and innovation.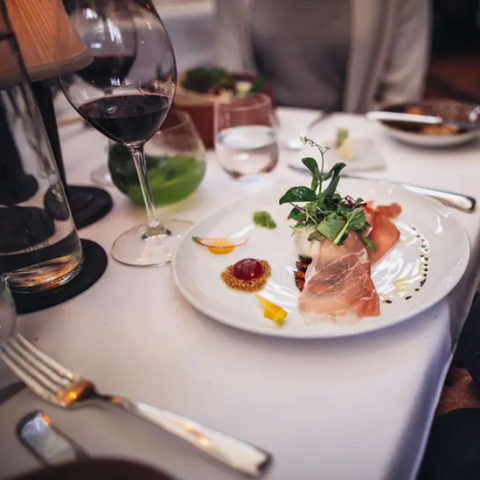 To make a booking at Spago, visit www.sevenrooms.com/landing/spagobh, call +1 (310) 385-0880, or visit 176 North Canon Drive Beverly Hills, CA 90210.
For updates, follow on social media:
Facebook @SpagoBeverlyHills
Instagram @spagobh
3. The Bazaar by José Andrés – A Visual and Culinary Feast:
Step into a world of wonder at The Bazaar, where traditional Spanish flavors are combined with a modern twist to create a visually stunning and innovative dining experience. Chef José Andrés' culinary prowess shines through in every dish, offering a myriad of small plates and tapas that tantalize the taste buds. The restaurant's vibrant ambiance and artistic presentation add to the allure, making it a favorite among adventurous foodies and art enthusiasts.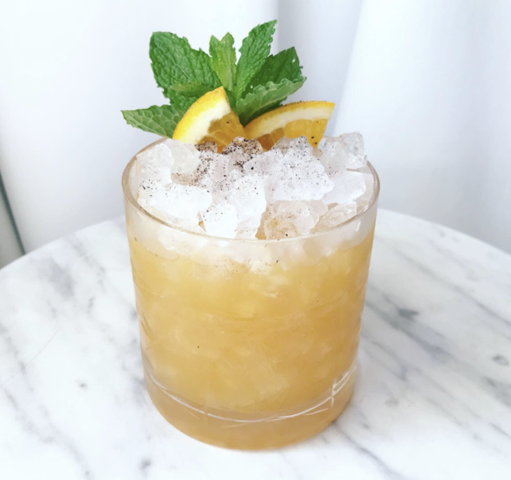 To make a booking at The Bazaar, call +1 202-868-5088 or visit 1100 Pennsylvania Avenue Nw, Washington DC, DC 20004.
Learn more at: thebazaar.com
For updates, follow on social media:
Instagram @bazaarbyjose
4- Matsuhisa – Where Japanese-Peruvian Fusion Thrives:
Owned by the esteemed chef Nobu Matsuhisa, Matsuhisa offers an extraordinary blend of Japanese and Peruvian cuisine, creating an explosion of flavors that leaves diners in awe. Renowned for its exceptional sushi and sashimi, this restaurant showcases the artistry of Japanese culinary traditions while infusing it with Peru's bold and unique flavors. The chic and modern interior complements the dining experience, ensuring a memorable and indulgent visit.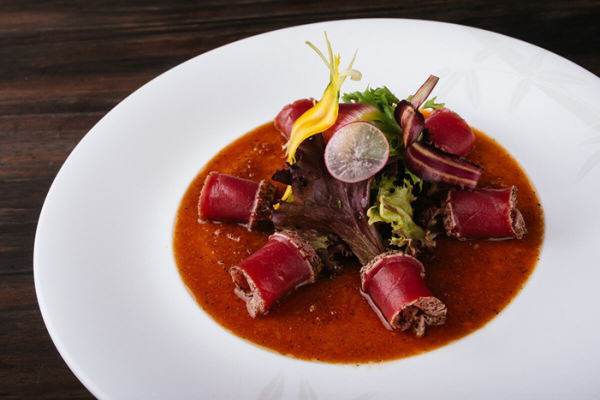 To make a booking at Matsuhisa, call +1 310-659-9639, or visit 129 N La Cienega Blvd, Beverly Hills, CA 90211-2206.
Learn more at: matsuhisabeverlyhills.com
For updates, follow on social media:
Instagram @matsuhisabeverlyhills
5- CUT Beverly Hills – A Steakhouse Extravaganza:
CUT, another Wolfgang Puck creation, is a high-end steakhouse known for its prime cuts of beef and elegant ambiance. The restaurant's commitment to sourcing the finest ingredients and its expert preparation of succulent steaks make it a haven for meat lovers. From classic cuts to innovative steak creations, CUT offers a luxurious and refined dining experience that satisfies even the most discerning palates.
To make a booking at CUT Beverly Hills, call +1 310-276-8500, or visit 9500 Wilshire Blvd, Beverly Hills, CA 90212-2405.
Learn more at: wolfgangpuck.com/dining/cut-beverly-hills
For updates, follow on social media:
Facebook @CUTBeverlyHills
Instagram @cutbeverlyhills
Conclusion
When it comes to the top 5 restaurants in Beverly Hills, Beverly Bar stands tall as the ultimate culinary haven. With its unparalleled culinary craftsmanship, exquisite ambiance, impeccable service, and dedication to sourcing the highest quality ingredients, Beverly Bar delivers an unforgettable dining journey that surpasses all expectations. Whether you're a local or a visitor seeking the best in gastronomic delights, Beverly Bar promises an extraordinary experience that celebrates the art of culinary excellence in the heart of Beverly Hills.
Media Contact
Company Name: CB Herald
Contact Person: Ray
Email: Send Email
Country: United States
Website: cbherald.com