Founded By Sohail Hussain, AKA WavySohail MarketingWithSohail.com Is Helping Businesses Build, Grow & Scale
Marketing with Sohail was founded by Sohail Hussain, who is also known as WavyShohail on Instagram.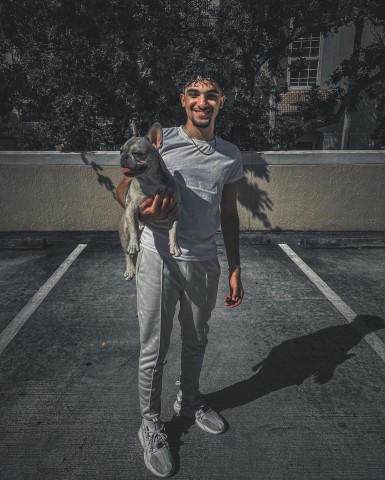 Sohail Hussain launched MarketingWithSohail.com to help entrepreneurs leverage their marketing campaigns to take their businesses to the next level. On his Instagram @WavySohail, Sohail Hussain has already been sharing his insights and findings with his followers. With MarketingWithSohail.com, he caters to businesses of all sizes in a more organized and structured manner.
Sohail Hussain, founder and CEO of Marketing with Sohail, said, "In the fast-paced and ever-changing digital landscape, credibility is the bedrock of success. My motivation behind creating an exclusive website was to give businesses and entrepreneurs a platform to get the exact solutions they need to meet their goals seamlessly. Marketing With Sohail aims to revolutionize the industry by leveraging the power of social media and brand building while building credibility in the industry."

About Marketing With Sohail.
Marketing with Sohail is a leading digital marketing company founded by Sohail Hussain, catering to businesses seeking exponential growth in the online space. The company's strategic and innovative approach to social media, brand building, and credibility has earned it a reputation as a powerhouse in the industry.
Marketing With Sohail specializes in building brands from scratch. Marketing With Sohail focuses on emerging trends that allow the company to identify untapped opportunities, crafting brand identities that resonate with target audiences. From conceptualization to execution, Marketing With Sohail breathes life into brand narratives, strategically positioning them for success in today's competitive landscape. As a result, its clients have experienced unprecedented growth and recognition in their respective industries.
Through meticulously crafted campaigns, Marketing With Sohail has helped clients across various industries solidify their credibility, gaining the trust of their target audience and paving the way for exponential growth. Marketing With Sohail's unique blend of public relations publications and social media prowess creates an unstoppable formula for success. The company's ability to scale businesses and transform brands into powerhouses sets it apart from any run-of-the-mill agency.
About Sohail Hussain
Sohail Hussain is the founder and CEO of Marketing With Sohail. He is passionate about social media, social marketing, and e-commerce. In 2012, he ventured into the online marketing world by creating the first social media page, and since then, he has never looked back. Through his astute understanding of platforms like Facebook, Instagram, Twitter, and beyond, Sohail harnessed their power and potential to skyrocket brands and businesses. His strategic approach and innovative techniques have enabled countless clients to grow their social media presence, enhance credibility, and establish a robust online reputation. Sohail Hussain's relentless dedication and exceptional expertise have propelled him to the forefront of the online marketing industry.
To learn more, visit: https://marketingwithsohail.com
For updates, follow Sohail Hussain on Instagram @WavySohail: https://www.instagram.com/wavysohail/
Media Contact
Company Name: Marketing With Sohail
Contact Person: Sohail Hussain
Email: Send Email
Country: United Kingdom
Website: marketingwithsohail.com