Canada Extends Effortless Online Visa Access to Citizens of Thailand, Trinidad and Tobago, Ireland, New Zealand, and Estonia
With Canada's online visa, it is much faster and easier to acquire a visa for the citizens of Thai, Trinidad and Tobago, Ireland, New Zealand, and Estonia.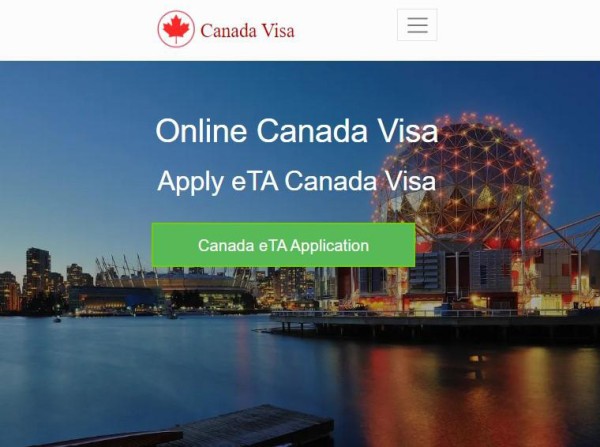 Certain foreign nationals are allowed by Canada to visit the country without having to go through the lengthy process of applying for the Canadian Visa. Instead, these foreign nationals can travel to the country by applying for the Canada Electronic Travel Authorization or Canada eTA which works as a Visa waiver and allows international travelers coming to the country via air through commercial or chartered flights to visit the country with ease and convenience. The Canada eTA serves the same purpose as the Canada Visa but is much faster and easier to acquire than the Visa which takes a long time and much more hassle than the Canada eTA the result of whose application is often given within minutes. Once the eTA for Canada has been approved it will be linked to the Passport and will be valid for a maximum of five years from the date of issue or a period lesser than that if the Passport expires before five years. It can be used repeatedly to visit the country for short durations of time, lasting no more than six months, although the actual duration will depend on the purpose of the visit and will be decided by the border officials and stamped on the passport.
Since Canada allows only certain foreign nationals to visit the country without a Visa but on the Canada eTA, you will be eligible for the Canada eTA only if you are a citizen of one of the countries that are eligible for the Canada eTA. To be eligible for the Canada eTA you are required to be:
Citizen of any of these visa-exempt countries: Andorra, Antigua and Barbuda, Australia, Austria, Bahamas, Barbados, Belgium, Brunei, Chile, Croatia, Cyprus, Czech Republic, Denmark, Estonia, Finland, France, Germany, Greece, Holy See (holders of a passport or travel document issued by the Holy See), Hungary, Iceland, Ireland, Israel (holders of national Israeli passport), Italy, Japan, Korea (Republic of), Latvia, Liechtenstein, Lithuania (holders of a biometric passport/e-passport issued by Lithuania), Luxembourg, Malta, Mexico, Monaco, Netherlands, New Zealand, Norway, Papua New Guinea, Poland (holders of a biometric passport/e-passport issued by Poland), Portugal, Samoa, San Marino, Singapore, Slovakia, Slovenia, Solomon Islands, Spain, Sweden, Switzerland, Taiwan (holders of the ordinary passport issued by the Ministry of Foreign Affairs in Taiwan that includes their personal identification number).

A British citizen or British overseas citizen. British overseas territories include Anguilla, Bermuda, British Virgin Islands, Cayman Islands, Falkland Islands, Gibraltar, Montserrat, Pitcairn, St. Helena, or the Turks and Caicos Islands.

Holder of a British National (Overseas) passport issued by the United Kingdom to persons born, naturalized, or registered in Hong Kong.

British Subject or holder of a British Subject passport issued by the United Kingdom which gives the holder the right of abode in the United Kingdom.

Holder of Special Administrative Region passport issued by the Hong Kong Special Administrative Region of the People's Republic of China.

Citizen or lawful permanent resident of the United States with a Green card or any other proof of permanent residence.
The citizens are required to apply for a Canada eTA visa to enter Canada for visits upto 90 days for tourism, business, transit, or medical purposes. eTA Canada Visa from Thailand is not optional, but a mandatory requirement for all Thai citizens traveling to the country for short stays. Before traveling to Canada, a traveler needs to ensure that the validity of the passport is at least three months past the expected departure date.
The eTA Canada Visa is being implemented in order to improve border security. The Canada eTA program was approved in 2012 and took 4 years to develop. The eTA program was introduced in 2016 to screen travelers arriving from overseas as a response to the global increase in terrorist activities.
The Canada Visa for Thai citizens, Canada Visa for Trinidad and Tobago citizens, Canada Visa for Irish citizens, Canada Visa for New Zealand citizens, and Canada Visa for Estonian citizens comprise an online application form that can be completed in as little as five (5) minutes. It is necessary for applicants to enter information on their passport page, personal details, their contact details, email and address, and employment details. Applicant must be in good health and should not have a criminal history.
Canada Visa for these citizens can be applied for online on this website and can receive the Canada Visa Online by Email. The process is extremely simplified for Thai citizens. The only requirement is to have an Email Id, a Credit / Debit card in 1 of the 133 currencies, or Paypal.
Once the fees are paid, the eTA application processing commences. Canada eTA is delivered via email. Canada Visa for these citizens will be sent via email after they have completed the online application form with the necessary information and once the online credit card payment has been verified. In very rare circumstances, if additional documentation is required, the applicant will be contacted prior to the approval of Canada eTA.
Canada invites citizens of Thailand, Trinidad and Tobago, Ireland, New Zealand, and Estonia to explore its natural beauty, cultural richness, and welcoming atmosphere.
Media Contact
Company Name: CANADA Official Government Immigration Visa Application Online
Contact Person: Mary Windham Rainworth
Email: Send Email
Country: Canada
Website: canada-visa-online.org