Camille Cabrera is likely to become the most prolific mystery author of the holiday season. She has a new book, Lady Cavendish's Christmas Caper, set for release in November 2023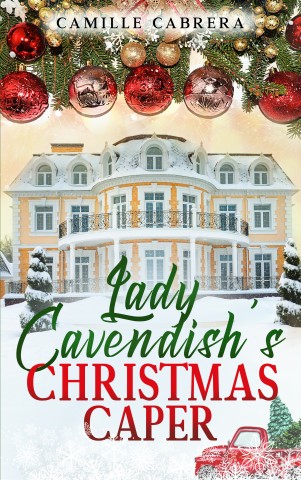 Los Angeles, United States – August 25, 2023 – Best-selling cozy mystery author, Camille Cabrera is ready to release her latest novel this November. The Los Angeles native reached chart-topping success with her previous book titled The Mystery of Mistletoe Motel. Many TBR lists are eager to discern if the newcomer has what it takes to do it again. Cabrera's newest book explores family ties and long-forgotten local legends while following a hapless protagonist through the English countryside.
Camille Cabrera's new novel, Lady Cavendish's Christmas Caper, is available for pre-order. Cabrera's latest work is a cozy mystery Christmas novel that chronicles Charlotte's efforts as she searches for the key to her inheritance before time runs out.
Scheduled for release on November 13th, the plot follows Charlotte Cavendish as she settles into a small town and searches for an elusive piece of art. She will find more than a bit of art along the way.
Lady Cavendish firmly believes that she's only a lady in name. All of her friends call her Charlie. Lady Cavendish believes the name Charlotte is too sophisticated and borders on painfully self-assured. Lately, nothing about Charlie's life bolsters her confidence. In fact, she has absolutely no idea what she's doing…
Charlie has until next Christmas to find a priceless missing art piece that's the only thing standing between her and her inheritance. The cozy British town is hiding more than just the location of the noteworthy artwork. Charlie's late grandmother wrote that she would only receive the castle and all its treasures after successfully finding the tactfully hidden artwork. As the deadline inches closer, it will take a Christmas miracle to help Charlie earn her inheritance and keep her new home.
Media Contact
Company Name: Camille Cabrera's Team
Email: Send Email
Country: United States
Website: www.camillecabrera.com