GiraTree Launches A New Line of Sustainable and Stylish Home Furniture
The new launches by GiraTree include smart nightstands, rattan nightstands, led nightstands, and more.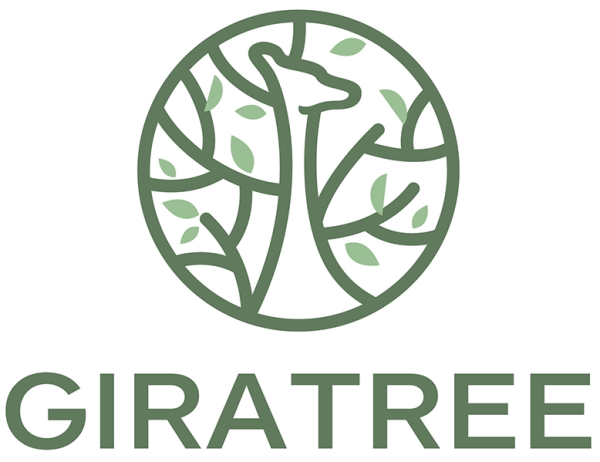 GiraTree, a renowned company with a rich history in crafting superior quality cabinets and home storage solutions, is set to redefine the home furniture landscape with its new line of products. Since its establishment in 2012, the company has been a steadfast advocate for integrating sustainability and modern design in furniture production.
In its effort to further its commitment to providing homeowners with stylish yet environmentally friendly furniture, GiraTree is launching a series of new products, including bedside tables, smart nightstands, rattan nightstands, LED nightstands, rattan dressers, and modern dressers. These additions to their already diverse product range are designed to meet consumers' evolving needs and preferences, offering a harmonious blend of style and functionality.
Sharing the company's mission, Jeff from GiraTree said, "Starting from an item, we only focus on making the cabinet. we wanted to enrich our lives with timeless, well-made cabinet, you just need to use our product to save your money and time."
The bedside tables and nightstands, available in various designs and configurations, promise to add a touch of elegance to bedrooms while offering practical storage solutions.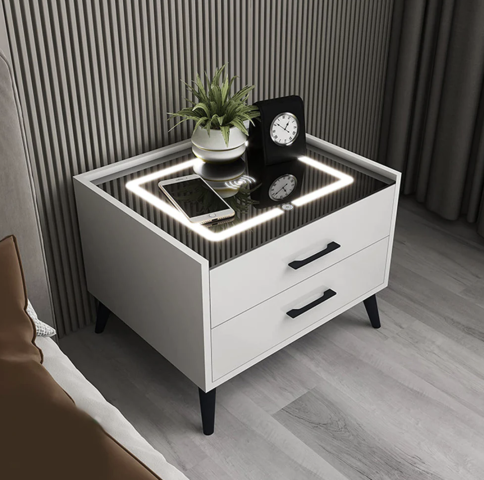 Modern Smart Nightstand with 2 Storage Drawers is a small white end table that comes with a 3-color LED backlight, i.e., Black, White, and Natural, and adjustable lighting effects that can be activated by simply pressing the touch button. It's a very convenient bedside table night light. It has features such as wireless charging on the tabletop, built-in speakers that can be connected via Bluetooth, a 2-drawer side table with high-quality MDF board for better organizing the stuff, and many more. The best part is that this white nightstand can be used as a bedside table in the bedroom and as a sofa side table, blending perfectly with the living room or hallway.
The smart nightstand comes equipped with modern amenities to facilitate a convenient and connected lifestyle. It features built-in charging ports and soft-closing drawers, enhancing the user experience with a blend of technology and design.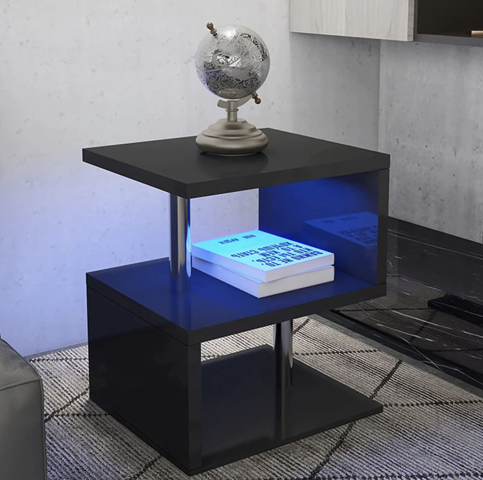 The rattan series, including the rattan nightstand and dresser, brings the interiors a natural and refreshing touch. Crafted meticulously from high-quality rattan, these pieces are not just furniture but a statement of style and a nod to environmental sustainability. They offer a timeless appeal, seamlessly blending with different interior styles while adding a touch of nature to your living space.
GiraTree rattan dresser with a simple design is perfect for multiple occasions like office, bedroom, and kitchen. Not only can it be used as a clothing organizer/lingerie dresser, but it also can be an accent storage cabinet for the living room.
The storage cabinets are ideal for any home or apartment. Each shelf has a huge loading capacity to store many clothes and other bedding. The hanging rod is made of aluminum and sturdy enough for hanging clothes. More equipped with a smooth and flat surface, this locker is also easy to clean.
The LED nightstand is another notable addition to the lineup, offering a contemporary look with built-in lighting solutions that create a warm and inviting ambiance in any bedroom setting. It is designed with the modern homeowner in mind, perfectly balancing aesthetics and functionality.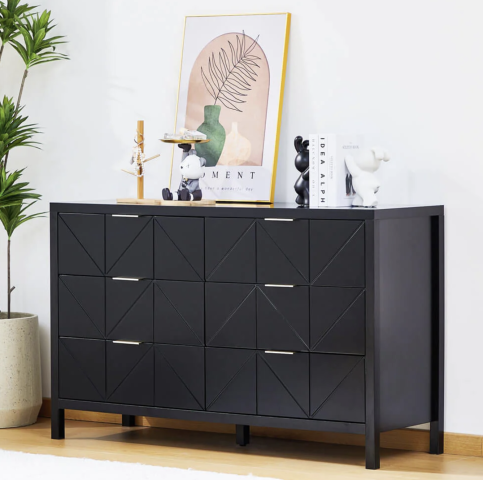 The modern dresser series is a testament to GiraTree's commitment to offering stylish and practical products. These dressers offer ample storage space with a sleek design, promising to be a valuable addition to homes, enhancing the overall aesthetic while providing practical storage solutions.
Jeff further shared the company's value: "Our researchers, designers, and engineers at GiraTree spend their waking hours studying green environmental protection and creating products based on real customer needs and feedback. As a result, we are able to offer the most innovative storage cabinet products that no one else had ever dreamed possible."
New arrivals are coming in regularly, and on their online store, users can easily find the freshest modern styles from the convenience of their homes. The company is offering free shipping on all orders with the ability to track shipments online.
For any media or commercial inquiries, users can visit https://www.GiraTree.com or contact Jeff at [email protected]
For updates, follow GiraTree on all major Social Media platforms @GiraTreeofficial
About the Company:
GiraTree has been a trusted name in the home furniture industry since 2012, offering a wide range of products crafted from environmentally friendly materials. The company is based in Shenzhen, Guangdong, China, and is known for its commitment to quality, style, and sustainability. Every choice GiraTree makes & material it uses is made with the goal of meeting the highest standards while ensuring quality craftsmanship, modern design, and time-tested durability.
Media Contact
Company Name: GiraTree
Contact Person: Jeff
Email: Send Email
City: Shenzhen
State: Guangdong
Country: China
Website: GiraTree.com